Ballater's Royal Station destroyed in overnight blaze
May 12 2015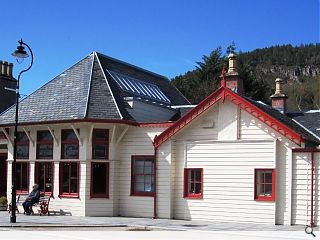 An historic railway station in Ballater has been gutted by an overnight blaze which has reportedly destroyed as much as 90 per cent of the structure.
Around 50 firefighters tackled the fire at its peak but were unable to save the building, which had been converted into a shop, restaurant and museum following its closure in 1966.
John Morgan, group manager for Scottish Fire and Rescue Service, said: "On arrival crews were faced with a well-developed fire which had already broken through the roof - and the old structure of the building assisted the fire to spread through the property."
"It's been very difficult for us to enter the property because of safety reasons so it's difficult to make any judgement as to what has been damaged and what hasn't."
Back to May 2015