Innis & Gunn kicks announce £3m brewery build
April 29 2015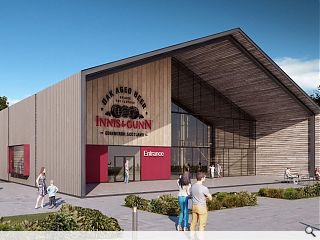 Innis & Gunn has announced a £3m initiative to build an all-in-one brewery bottling line and barrel store, producing up to 7,000 bottles of beer an hour, financed by the sale of beer bonds.
It will be the first custom-built facility to be built by the brewer, which is adopting an unconventional funding mechanism to tap into saver demand for high interest (albeit risky) returns.
An Innis & Gunn spokesperson said: "We're delighted to announce that, at last, we are going to be building the first Innis & Gunn brewery.
"The time is right for us to bring brewing, barrel maturation and bottling under one roof in a home of our own where we can install the special equipment we need to craft beers with even greater depth of flavour. We have identified a site in South-East Scotland, and will share more details with you soon."
Innis & Gunn is currently reliant on external breweries for production.
Back to April 2015