Arnold Clark begins delivery of new Hillington HQ
April 8 2015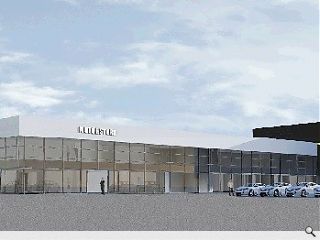 Vehicle dealership Arnold Clark has begun work on its new Renfrewshire base with the demolition of an existing warehouse on the Hillington Industrial Estate.
The new facility will draw together 400 employees, currently scattered around the city, under one roof for the first time, providing a combination of office and showroom space.
Arnold Clark managing director Eddie Hawthorne said: "Our biggest challenge is that we wish to operate as one business and we needed a facility to house all our people in one place.
"Our current head office was just too small for us and some of the other locations were coming to the end of their economically useful life."
Once complete Arnold Clark's existing headquarters on Nithsdale Drive, Glasgow, will relocate to the new facility.
Back to April 2015