Dundee mental health care facility completes
April 1 2015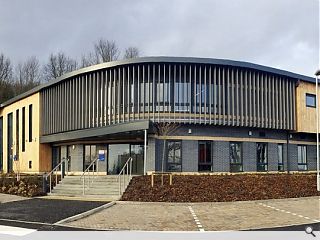 A £5m mental health care facility for children and adolescents has been handed over in Dundee by Hub East Central Scotland.
Designed by Gauldie Wright & Partners and built by BAM the facility is available to six health boards from across Tayside and the Highlands, offering single en suite accommodation and both internal and external recreation areas.
Ruth Masson of NHS Tayside, said: "This is a building of exceptional quality. The new facility has given my clinical team and wider social and support agencies a great opportunity to deliver a significant change in clinical outcomes.
"When patients move into this facility in April, they will benefit from several well-planned aspects; the orientation of the building, overlooking scenic aspects of Tayside, arrangement of clinical spaces, a beautiful external garden and communal recreation areas and an appropriate selection of finishes, fixtures and patient art-work, will together contribute to making a positive difference to patients and staff".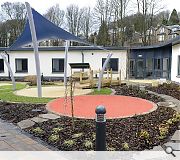 Recreational areas are provided within the build
Back to April 2015