Developer appeals blocked conversion of A-listed Palladian villa on design grounds
March 2 2015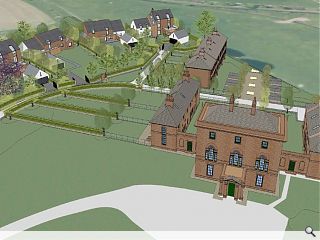 Developers behind the restoration and conversion of an A-listed Palladian villa near Dumfries are appealing the
rejection of their proposed development on design grounds
after planners ruled that the proposal '…fails to achieve the high standard of design quality required within the curtilage of a Category A listed building.'
Carnsalloch House has lain vacant since 2000 but proposals to bring it back into use amidst concern that plans drawn up by Urban Design International are not in keeping with the historic home.
Submitted plans call for renovation and conversion of the main house and outbuildings together with the construction of four modern villas within the grounds, finished in local sandstone and white render with slate roofs.
Historic Scotland did not object to this but voiced concern that the scheme 'lacked context and refinement of detail' evident in Scottish burgh redevelopments from the 1960s.
Despite securing over £350k from the Scottish government in 2012 the project has lain in limbo ever since amidst the planning impasse. Undeterred The Foster Brothers, developers behind the proposals, said they wished to 'work together' with the council toward restoration of the local landmark, adding that design is a 'subjective issue'.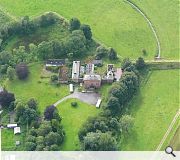 The A-listed property has been subject to arson and vandalism in recent years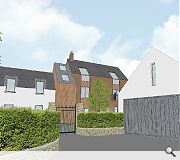 The former residential home would be converted into six dwellings with a mix of terraced and new detached properties built within the grounds
Back to March 2015