Elgin High School replacement wins approval
February 11 2015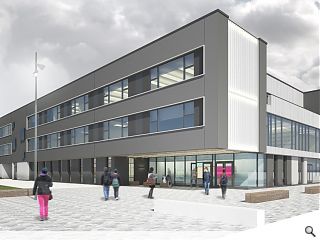 HUB North Scotland has secured
planning approval from Moray Council
for a JM Architects designed school on the site of the existing Elgin high.
In order to minimise internal environments the architects have aligned classroom spaces along both sides of the plan with multi-use spaces arranged along a spine between. A separate PE block will be located away from the main build to maximise natural light together with a feature atrium.
Finished in black render, glazing and reconstituted stone concrete blocks, the £26m school will double up for community use.
In their design statement JM noted: "The central atrium is used to draw light down into the centre of the building and create a 'social core' to the plan, predicated on dining, social balconies, breakout and links to the assembly space and library. This three storey height space also performs a strategic role with regards to smoke ventilation and warm air exhaust.
"The new Elgin High School is a modern, bold and dynamic building, confident of its position and status within the community and within Elgin."
A start date for the work to take place has yet to be decided but it is hoped to finish the build by late 2017.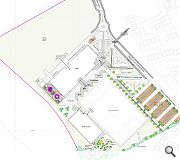 Classrooms are configured to maximise daylight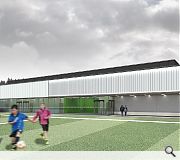 The existing school will be demolished upon completion of the new build
Back to February 2015