Fundraising drive launched to save 17th Century Stirling almhouse
January 20 2015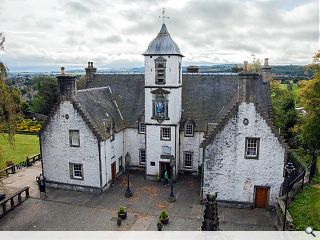 A £3m fundraising drive has been launched to restore an A-listed 17th century almhouse in Stirling's Old Town by turning it into a visitor attraction and local history interpretation centre.
Cowane's Hospital is seeking £2m from the Heritage Lottery Fund for urgent repair work to its historic rooms and kitchens with money also being sought to return surrounding gardens and a bowling green to their 18th century appearance.
Formerly home to the Cowane's Trust, the second oldest operational charity in Scotland, the property has suffered vandalism and decay in recent years – including a hand falling off a stature of John Cowane who stands on a pedestal above the main entrance.
Cowane died in 1633 bequeathing his estate to establish an almhouse for the care of merchants who had fallen on hard times. Over the years the charity evolved to care for many other groups and once served as the meeting place of Stirling Guildry.
Hazel Barton, charity officer of the Cowane's Maintenance Trust, said: "These are really exciting plans which will allow this beautiful, important and historic building to have a new future back at the heart of Scottish life.
"But the sad reality is that if we can't raise the necessary money then the building will have to close and it will simply continue to deteriorate as there is no money available for the major structural work that has to be done.
"Action has to be taken not just to save the building but to give it a sustainable future and this should be in keeping with John Cowane's vision of creating a superb building that would benefit the people of Stirling and Scotland."
The main hall and gardens at Cowane are currently open to the public.

Photography by Janie Meikle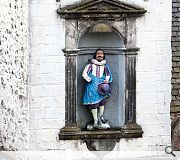 The Heritage Lottery Fund is being invited to lend Cowane a helping hand
Back to January 2015