New visualisations spark Marischal Square backlash
January 13 2015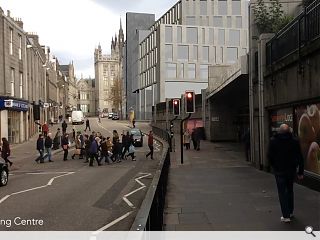 A proposal to build a £107m mixed use development in the heart of Aberdeen city centre is facing a public backlash following publication of images outlining the projects impact on surrounding streets by an independent visualisation studio.
Pinnacle Visualisation prepared a series of unofficial perspectives illustrating the size and scale of
Halliday Fraser Munro's proposal for Marischal Square
based on measurements contained in the recent planning application, although the final finish of the buildings have yet to be confirmed.
The depiction has prompted more than 4,000 campaigners to sign a petition calling for the plans to be rejected in favour of more open space but Aberdeen City Council is now under contract with Muse Developments to see it through to delivery having granted approval to the scheme in October.
Campaigners have been angered by the detrimental impact development may have on Provost Skene's House and Marischal College alongside the potential implications for an already struggling Union Street of new retail provision.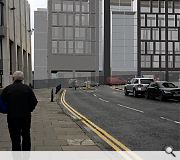 Completion is anticipated by summer 2017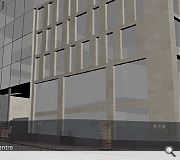 Fears have been raised over the potential impact of the development
Back to January 2015