Construction growth fuels industry optimism for 2015
January 9 2015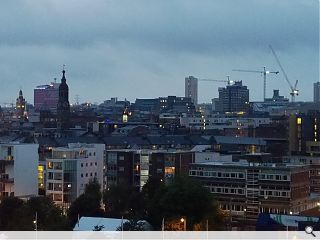 The UK construction industry is in fine fettle according to the latest snapshot of the economy produced by the ONS which shows an increase in output of 3.6 per cent – when compared with November 2013.
This was driven by an overall increase in all new work of 5.7 per cent with housing (up 21.9 per cent) and light industrial (an 8.8 per cent rises) offsetting declines in other sectors. These headline figures disguise some short term dips however; notably a 2 per cent decrease in output between in November from a month earlier.
Kier Construction managing director Brian McQuade said: "Today's ONS report points towards an optimistic year ahead and this is in step with what we are witnessing. We have recently recruited more employees to meet growing demand, we have a robust pipeline of work for 2015 and a number of exciting new projects on the horizon."
Allan Callaghan, managing director of Cruden Building & Renewals, added: "Every industry faces its challenges and the growing skills gap within this sector needs to be plugged. Whilst Cruden has a strong pipeline of approximately 50 modern apprentices employed at any one time, we plan to grow this figure this year by 30 percent to help tackle this issue."
Back to January 2015