Dundee graduate wins French micro-architecture competition
December 17 2014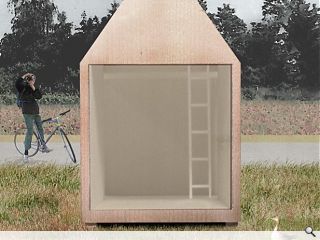 Colin Baillie, a Dundee School of Architecture graduate currently working for Gareth Hoskins Architects, has secured first prize in the Loire + Loges micro-architecture competition with his design for a riverfront shelter.
Intended for use by cyclists the single-room cabin can be relocated off-season to prevent impinging upon the environment and meets the French standards for a light leisure dwelling.
The international contest drew 273 entries for contemporary refuges on two different sites by the Loire River in France, the other of which was won by David Pallusiere and Camille Trechot.
Both schemes will be built between January and May 2015.
Baillie, together with his brother Martin Baillie, have been active competition baggers since graduating, winning 2nd place 'High Commendation' in the Alexander Greek Thompson Scholarship (2012) and 2nd Place 'Honourable Mention' in the Building Trust International: HOME Competition (2012).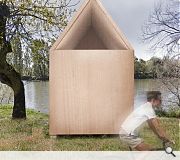 Baillie got on his bike to win the contest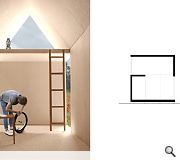 The competition has echoes of the Scenic Routes initiative
Back to December 2014