Campbeltown Picture House nets £1.1m HLF grant
December 16 2014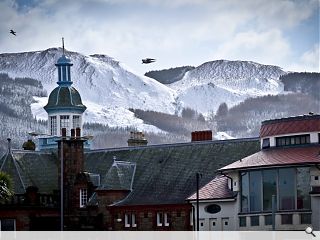 Campbeltown Picture House
, one of the first purpose-built cinemas, has received a £1.1m grant from the Heritage Lottery Fund as part of the latest round of funding announcements by the body.
The oldest cinema in continuous use in Scotland will benefit from a three year restoration and expansion, introducing contemporary facilities to the Glasgow School Art Nouveau landmark.
Works will include the addition of a second auditorium and a new café bar to help diversify income for the community-based business which operates the theatre. This will see it transformed into a cultural hub for the wider Kintyre peninsula screening both films and live relayed performances of theatre, opera and music. It will also be used to stage small-scale drama, music and comedy productions.
Colin McLean, Head of the HLF in Scotland, said: "Heritage is an ordinary word for something that is quite extraordinary. The strands that weave the rich tapestry of Scotland's history are too numerable to define. Literature, buildings, industry, popular culture and wildlife are all an essential part of where we come from. HLF is delighted to bring Christmas cheer to these presents from our past so that they can be cared for, enjoyed, learned from and celebrated well into the future."
Other projects to receive an early Christmas present from the HLF are a renovation of Moat Brae House, birthplace of Peter Pan author JM Barrie, which received £1.78m and a
£300k grant for Dunoon Burgh Hall
.
Back to December 2014