Alan Dunlop accepts Liverpool architecture post
December 9 2014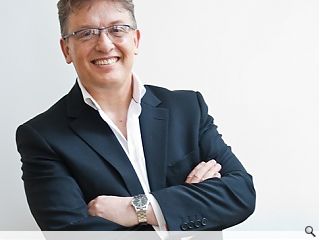 Alan Dunlop has accepted the post of visiting professor at Liverpool University's School of Architecture succeeding Michael Wilford in the role which includes assisting final year students through their thesis design.
Dunlop commented: "The school is very highly regarded in the UK and internationally" says Dunlop. The faculty are exceptional architects, teachers and communicators and the students talented and motivated. Liverpool is also a great city, much like Glasgow and I'm looking forward to the challenge."
Head of School Dr. Andrew Crompton added: "Liverpool University is the oldest accredited school of architecture in the world. Alan joins our MArch team after the successful completion of his role as external examiner at XJTLU University, our joint venture university in Suzhou China, where he helped guide the new school of architecture toward RIBA validation in October. We are very pleased to have him on board."
Dunlop will continue to serve as a visiting professor at Robert Gordon University's Scott Sutherland School of Architecture.
Back to December 2014