£15m hotel to plug prominent Edinburgh gap site
December 5 2014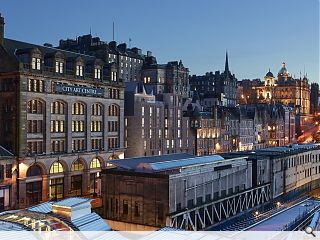 A
long-standing gap site on Edinburgh's Market Street
, situated directly opposite Waverley Station, is to be filled by a 98 bedroom hotel designed by JM Architects.
The seven storey intervention comes at the behest of the EDI Group to take advantage of the prime location overlooking the Waverley Valley and will entail demolition of an unlisted former garage.
Rod Duncan, JM's Edinburgh design director, said: "The patterns of place and architecture within Edinburgh's Old Town have been determined by many different factors throughout the life of the city, which have, in turn, generated an enormously complex urban condition. In understanding this DNA, we believe we have created a site specific, 'biogeographical' response to these historic patterns and processes which celebrate the unique qualities of the Old Town.
"The design is intended to be non-invasive and respectful of its neighbouring buildings while at the same time unapologetically of its own time and culture. An evolution of its context and truly indigenous."
A planning application and concurrent conservation area consent application for demolition to make way for the £15m development is now under consideration.
Photography by Andrew Lee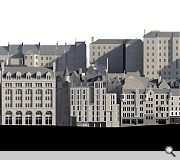 The hotel would be targetted at Edinburgh's growing tourism and business market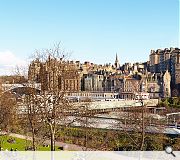 The sensitive site lies in the heart of Edinburgh's Old Town
Back to December 2014