University of Aberdeen to build £100m energy centre
December 1 2014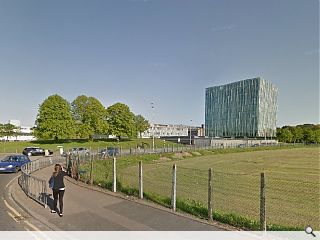 The University of Aberdeen has announced its intent to build a £100m energy centre at St Machar Roundabout, close to the Sir Duncan Rice Library, providing a flexible building to host events, functions and exhibitions.
Still at an early stage the project is currently undergoing a public consultation with those interested in informing the schemes development invited to attend a meeting on 10 December on the first floor of The Hub between 18:30 and 19:30.
Professor Sir Ian Diamond, principal and vice chancellor of the University commented. "Ground-breaking research requires cutting edge facilities, an environment that encourages cross-collaboration in different disciplines, and a 'shop front' suitable for welcoming visits from industry sponsors and other stakeholders."
Once complete the nearby Meston building will be demolished.
Back to December 2014