Work begins on £7.5m GSoA student halls
November 17 2014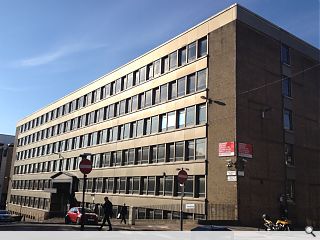 Graham Construction has begun work on a £7.5m student housing project for Glasgow School of Art which will see the Blythswood House converted to provide 218 bedrooms.
Designed by Cooper Cromar on behalf of Cityheart, the project will include common rooms and communal kitchens. It will also house a centralised laundry, reception area, administrative space and storage room for bicycles. Self-contained apartments for senior wardens will also be included.
This work will entail the application of additional insulation and new windows together with additional street and exterior lighting.
Contracts director at Graham Construction John McHugh said: "This will be an interesting construction challenge as we will be retaining the building frame and shell. The Blythswood Square location offers tremendous accessibility to The School of Art and we look forward to delivering accommodation which will offer a fantastic addition to the student facilities in Glasgow."
A spokesperson for The Glasgow School of Art added: "The GSA is committed to offering access to high quality, affordable accommodation for its students. This new development includes a wide range of facilities both in the study-bedrooms and in the communal areas that set a benchmark in student accommodation.
Completion is expected by autumn 2015.
Back to November 2014