RGU architecture head comments on 'crude' but 'laudable' Aberdeen Carbuncle nomination
October 22 2014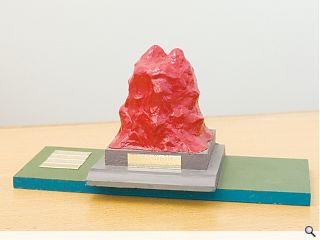 With the fall-out from Aberdeen's
nomination for a Carbuncle Award
still reverberating around the Granite City professor David McLean, head of the Scott Sutherland School of Architecture and Built Environment has waded into the debate with a
statement criticising the 'crude' nature of the unwanted accolade whilst also welcoming its 'laudable aspirations'
.
McLean described the nomination as "… a crude kind of naming and shaming that offers little that is constructive" but acknowledged that "… provocations such as this are generally borne out of a desire for an increased quality in our living environment, and that is undeniably a laudable aspiration."
Referring to 'deep-seated acrimony' within the city McLean fears that the intervention may prove counterproductive but conceded: "What we do need to heed is the external perception of the city that this situation demonstrates. For perception, as the adage goes, is everything. Whether or not Aberdeen is the most dismal town in Scotland is a moot point. Personally, I believe this title would be undeserved, but I would equally wish to qualify that position."
Here McLean acknowledges the apparent dichotomy of a 'prosperous city' suffering from an 'impoverishment of investment and ideas.' He writes: "If Aberdeen's ambition is to be credible as an international hub and urban destination in the 21st century, then we must benchmark our city against the very best across the world. That is the only reference point worth considering. It follows, therefore, that what we do with our city must also be acknowledged further afield as the being of the highest quality. Perception is everything. That is the learning from this 'contest', irrespective of its sensationalist tendencies."
Responding to the comments, Urban Realm editor John Glenday said: "The Carbuncles are provocative, necessarily so. Too often our built environment is ignored or neglected and these awards serve as a wake-up call to the powers that be to address issues which are more easily swept under the carpet. The problems affecting our towns are real and will not be solved by continuing to ignore them, only by shining a spotlight on these issues can we hope to right them.
"Whilst debate can be polarising it is also a vital release valve for many communities which have suffered years of prevarication and inaction on the part of their elected officials, developers and others. The Carbuncles are a cathartic tool giving the disaffected a voice to catalyse change."
Nominations for the Carbuncles will remain open until the end of the year with the winner to be announced by the end of January.
Back to October 2014