Twin Midlothian schools enter planning
September 22 2014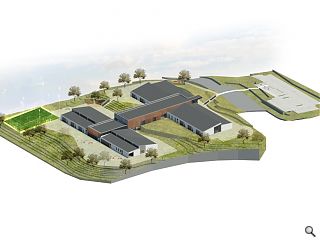 AHR Architects have submitted plans for a new primary school duo at Bilston and Gorebridge, Midlothian, valued at a combined £14m.
The smaller of the two,
Bilston Primary
, has a capacity of 200 and will be built on a public park and incorporate a nursery for a total cost of £6.3m.
Gorebridge Primary
meanwhile will house 400 students in an £8m build, with both incorporating their own games areas and sports pitches.
In their design statement for Bilston AHR noted: "Externally the building will be clad white render and rainscreen. Internally materials will be simple and robust, with Glulam columns and white walls to allow display of pupils projects. The high level clerestorey windows allow natural light to illuminate the shared Atrium space and provide natural ventilation. The class bases all have hybrid glazed assemblies that allow direct access to the external play space."
Woolgar Hunter will serve as structural engineers on the build with project management undertaken by Hardies.
Subject to approval the schools should open their doors by autumn 2016.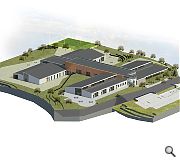 Gorebridge Primary will accommodate 400 pupils and includes an adjoining sports hall
Back to September 2014