Dumbarton FC firm up relocation plan
September 17 2014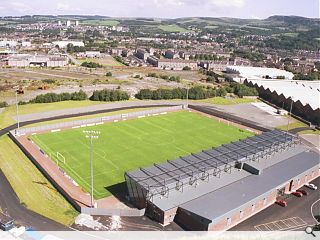 Dumbarton Football Club has lodged a proposal of application notice to relocate its ground from beneath the shadow of Dumbarton Rock to an alternative site to the north of the town.
This entails creation of a 4,000 capacity stadium alongside a gym, hotel, conference facilities, shop, restaurant and offices.
A DFC spokesman said: "The Club has been looking for a new site for a stadium for over 5 years and we are excited to now progress plans for a new sporting facility that can put DFC at the heart of the local community."
A community consultation will be launched on 6 November with a full planning application following thereafter in January 2015.
Back to September 2014