Aberdeen harbour office plan emerges
September 2 2014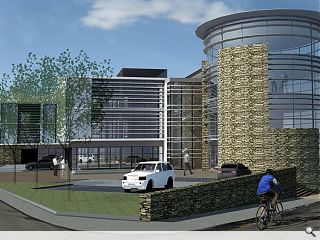 Plans have been submitted by Archial Norr on behalf of Aberdeen Harbour Board, for the creation of a
four storey office building on the site of a former bottling plant
at Greyhope Road, Torry.
Featuring a glazed east/west frontage facing the harbour the development makes use of a change in level to tuck in undercroft parking, with a cylindrical drum corner feature designed to demark its 'gateway' address.
In their design statement Archial Norr said: "Located at the junction of Greyhope and Fittick's Road, the site is the first/last (depending on the direction of approach) prime development site in the area and as such should be treated as a primary marker within the Torry area. This location is also the gateway to Aberdeen harbour and the proposed design solution respond's to this with a tall corner element."
Finished in a combination of Gambion walling and glazing offering panoramic views over the city with a proposed public viewing platform built on surrounding land.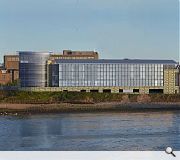 Developers are scrabbling to meet growing office requirements in the oil capital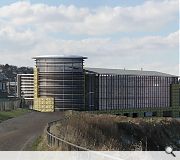 The site offers a panoramic view to the north over the harbour entrance
Back to September 2014