Alan Dunlop to explore impact of neuroscience research on architecture
August 12 2014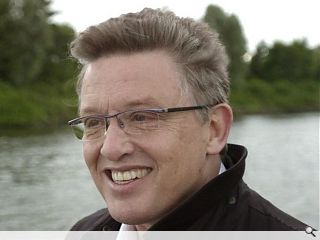 Alan Dunlop is to share insights obtained from work to design
Hazelwood School
for for children with special needs in Glasgow, at a conference exploring the relationship between neuroscience and architecture.
Invited by the Academy of Neuroscience for Architecture and the American Institute of Architects to explore the subconscious responses which can be influenced by good design Dunlop will help bridge the rapidly developing field of neuroscience, which is providing new insights behind human responses to the built environment, with his own profession.
Focussing on the intersection of neuroscience and architecture and the impact of the environment on human perception the conference aims to offer architects insight into how they can benefit from recent advances in the field.
Topics up for discussion will include how building design can affect the circadian rhythm, organic forms in design and how our sense of touch responds to textures and surfaces.
The event will take place at the Salk Institute, California, between 18-22 September.
Back to August 2014