Gillespies unveil Wirral river park
August 6 2014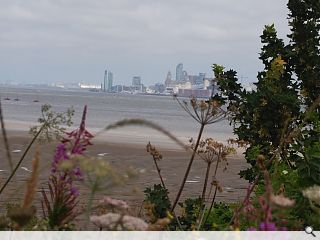 Landscape architecture firm Gillespies have unveiled the Port Sunlight River Park on the Wirral ahead of its official opening to the public on 12 August.
Situated on the former Bromborough landfill site the country park stretches to 28 hectares, forming a crucial connection in the Wirral Coastal Path which offers direct access to the River Mersey and unobstructed views of the Liverpool waterfront.
In a statement Gillespies said: "The opening of the park has been long awaited by many, not least local residents, who are thrilled that their views will now be enhanced by a stunning green, natural space, rather than the landfill site that they previously endured.
"Visitors to the park can meander around its pathways, take in the views and see how this space has been given back to nature."
Hosting a variety of wetlands, flora, fauna and birds the site has been leased from The Land Trust which has appointed Wirral Autistic Society to manage it.
Photography by Mike Jones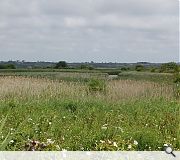 Residents are understandably overjoyed to have traded the former landfill for a new beauty spot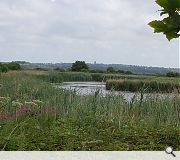 Views of Liverpool's growing skyline can be appreciated from the park
Back to August 2014