Twin Arbroath primary schools receive green light
July 21 2014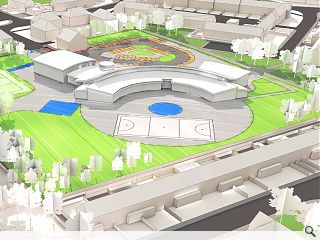 Angus councillors are pressing ahead with a schools modernisation programme after sanctioning a £10.6m capital investment to rebuild the existing Warddykes and Timmergreens primaries.
Designed in-house by Angus Council the replacement schools follow hot on the heels of the recently approved Brechin High School and Fordar Academy.
Work on both schemes is expected to commence in October with each school being rebuilt on its existing grounds with pupils at Warddykes remaining in-situ throughout the build process – although students at Timmergreens will be relocated to temporary accommodation.
Timmergreens will have a capacity of 252 and will open its doors in January 2016, swiftly followed by the slightly larger Warddykes two months later, which will house 375 children.
Ahead of their delivery a £9m phase two will be initiated in December 2015 which will see Hayshead Primary School rebuilt.
The plans follow a long-term
master plan for Arbroath
drawn up by the Voigt Partnership.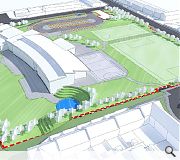 Warddykes Primary will remain in-situ throughout construction of the new school
Back to July 2014