Eight locations shortlisted for UK Spaceport
July 14 2014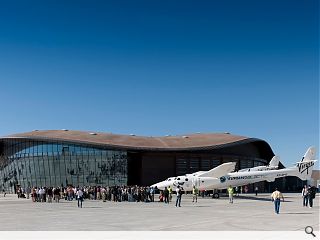 The UK government has shortlisted 8 locations for the country's first spaceport, a facility for handling commercial satellite launches and tourism runs organised by the likes of Virgin Galactic.
Existing airfields at Campbeltown, Llanbedr, Newquay Cornwall, Kinloss, Leuchars, Lossiemouth Prestwick and Stornoway are all in contention for the base, which would be the first to be built outside the US.
Chief secretary to the Treasury Danny Alexander said: "I am delighted that the government is pushing forward with its ambitious plans to open a spaceport in the UK by 2018. Spaceports will be key to us opening up the final frontier of commercial space travel.
"Scotland has a proud association with space exploration.We celebrated Neil Armstrong's Scottish ancestry when he became the first man on the Moon and only last week an amazing Scottish company was responsible for building the UK Space Agency's first satellite."
The first private spaceport in the world was built in the New Mexico desert by Foster + Partners earlier this year.
Back to July 2014