Development manager appointed for Aberdeen's Energetica master plan
July 9 2014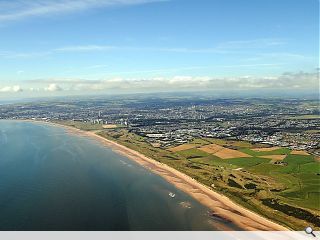 James Welsh, formerly of Aberdeenshire Council's planning and building standards service, has been appointed as development manager for Aberdeen's Energetica programme - a 25-year vision for a low-carbon, sustainable corridor in the North East.
Thuis will stretch 30 miles from the north of Aberdeen to Peterhead with its backers targeting £750m of investment in the programme's first five years.
Welsh, a former planning consultant at Halliday Fraser Munro, said: "This is a great opportunity to take the lead in an innovative and ambitious project which will help to boost the economy of the north-east of Scotland."
Energetica programme director, Derek McCrindle, added: "There are many exciting developments taking place or planned along the Energetica corridor. This new post will help us to support these projects and encourage greater investment into the corridor."
Designed to attract energy firms to the Aberdeenshire coast the project is being backed by Aberdeenshire Council, Aberdeen City Council and Scottish Enterprise.
Back to July 2014