Glasgow Airport rail link resurrected
July 3 2014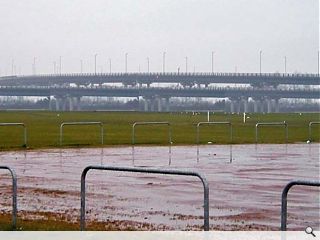 Prime Minister David Cameron has resurrected a proposed rail link to Glasgow Airport after announcing an infrastructure investment package worth £500m.
The 20-year City Deal will see the city council work in partnership with neighbouring local authorities (who will stump up £130m) and the Treasury to draw up a detailed investment plan for new transport routes and business sites.
Cameron said: "For too long, governments in London and Edinburgh have acted as though taking powers away from Britain's great cities is the best way to create growth, rather than trusting the people living there to find their own specific solutions to meet their own unique needs.
"But not any more."
The Scottish Government, which scrapped the proposed £210m airport link back in 2009, has also been invited to join the new partnership by providing matching funds.
Back to July 2014