New Kintore Primary delayed by a year amidst land impasse
May 21 2014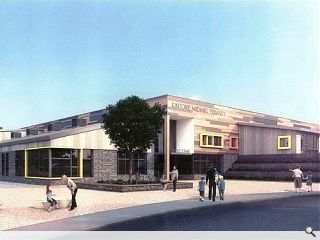 Plans to build a new
primary school in Kintore, Aberdeenshire
, have been set back by a year after a clutch of developers who own the proposed site; Kirkwood Homes, Malcolm Allan Homes and Barratt, refused to transfer the plot to the council.
Negotiations are now underway between both parties in an attempt to resolve the impasse with Aberdeenshire Council threatening to seek a compulsory purchase order if the site cannot be acquired voluntarily.
Chair of Garioch area committee Cllr Fergus Hood said: "The council has made excellent progress with the plans for a new school and it comes as a great frustration that, at the final hurdle, it comes to light that the site isn't available at this time."
"The council remains firmly committed to building a new primary school at Kintore and we will support the headteacher and the whole teaching staff at Kintore, who have been doing an excellent job, despite the pressure on school facilities."
Planning permission is already in place for the 540 place in-house designed school and work had been expected to commence shortly for completion by August 2015, but this has now slipped to August 2016.
Back to May 2014