David Livingstone Centre master plan unveiled
May 5 2014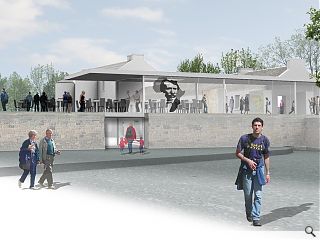 Gareth Hoskins Architects, in collaboration with Lordculture, have produced a £10m concept master plan for the redevelopment of the existing David Livingstone Centre, Blantyre, on behalf of The National Trust for Scotland (NTS).
Housed within the remaining Blantyre Mill the current attraction includes Livingstone's birthplace and classroom on a site of Special Scientific Interest but has struggled to maintain visitor numbers in the face of local competitors.
To remedy this the master plan calls for enhancements to the existing Shuttlerow Museum to form a more sustainable and engaging tourism destination alongside the development of related attractions themed on discovery, adventure and leadership.
This would see visitors arrive at a new reception space from where they can access a café, shop and expanded exhibition space. Surrounding ancient parkland meanwhile would be retained and redeveloped.
The NTS are now seeking to appoint a design team to take to detailed design stage as part of an open, competitive tender.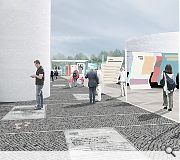 The Mill and historic homes are situated within 20 acres of parklland on the River Clyde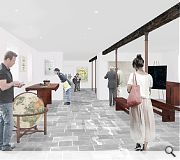 The revamp would put Blantyre back on the tourist map
Back to May 2014