Urban Realm spring edition now available
March 27 2014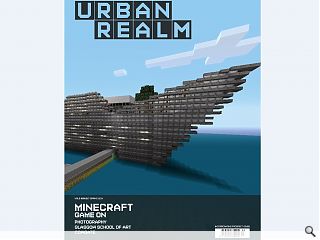 The
spring edition of Urban Realm
is now available offering our usual array of news, reviews and insights
to subscribers
.
2014 promises to be a momentous year for Scotland on the back of a succession of political and sporting milestones. This process has fostered a debate on the basis of national pride and identity and how this takes physical form. A notion we explore in conversation with Star of Caledonia designer Cecil Balmond.
One setback for the country was the failure of Dundee and Aberdeen to secure the title of UK Capital of Culture 2017. John Lord pays a visit to the victorious city of Hull to find out where they went wrong. Glasgow of course is no stranger to Capital of Culture success but in the near quarter century since its spell in the limelight much work remains to be done as Joe Shaldon of Derelict Glasgow knows all too well.
It's not all doom and gloom however, as the city is currently enjoying a mini building boom following years of stagnation. One of the most significant assets to arise from this growth spurt is the Seona Reid Building at the Glasgow School of Art. We assess the glass jewel to see if it lives up to Mackintosh's legacy.
Over on the east coast designs continue to be less ambitious, with the still failing to juggle its need to grow with an unparalleled historic legacy, the recently completed Cowgate redevelopment being a glaring example of this unresolved conflict.
On a lighter note we leave the problems of the real world behind to delve into some fantastical Minecraft creations. Far from being a simple game it is a surprisingly deep and flexible tool, making urban design issues accessible to more people than ever before.
It is a necessarily eclectic issue but one which demands your attention, whatever your interests.
Back to March 2014