Construction Innovation Centre secures £7.5m grant
March 26 2014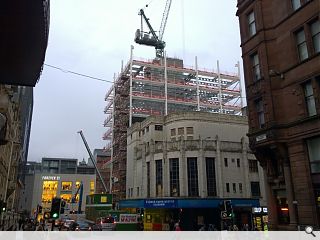 Plans to form an innovation centre to better connect the construction industry with academia are to go-ahead after the Scottish Funding Council agreed to stump up £7.5m of initial funding.
The cash will enable creation of The Construction Scotland Innovation Centre, at a location yet to be decided, from where a 'one stop shop' for marrying professions and trades with relevant academic experts.
Ed Monaghan, chair of Construction Scotland, said: "We know from our research that the industry wants and needs the Innovation Centre. Exemplar projects such as the delivery of the Commonwealth Games Athletes' Village, the M74 completion and the Forth Replacement Crossing demonstrate that collaboration, knowledge exchange and innovation is achievable, but not the norm.
"The role of the Innovation Centre is to transform that mindset and ensure innovation becomes business-as-usual, creating a sector that is sustainable and one that generates greater economic impact for Scotland."
The new centre is backed by Scottish Enterprise, Highlands & Islands Enterprise and 11 universities who will appoint a board and staff team in the coming weeks.
Back to March 2014