Quartet of projects benefit from latest round of HLF funding
March 25 2014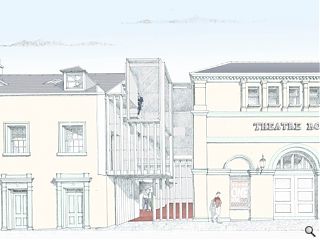 Four projects have been named by the Heritage Lottery Fund as beneficiaries of their latest round of investment designed to preserve the eclectic histories embodied by each of the creative and performing arts venues.
Theatre Royal in Dumfries, St Cecilia's Hall Edinburgh, Dunoon Burgh Hall, and Kirkcudbright Art Gallery will each share a £2.7m funding pot to finance a series of restorations and alterations designed to make them more sustainable.
At The
Theatre Royal
an ARPL Architects scheme to restore the existing theatre and convert an adjoining building to form additional space will benefit to the tune of £322k, allowing creation of a new exhibition, café and digital media suite.
St Cecilia's Hall
meanwhile will benefit from an £823k grant toward construction of a new centre for the display, study and performance of historic musical instruments. Designed by Page\Park this will entail creation of a new signature entrance.
Another Page\Park scheme,
Dunoon Burgh Hall
, will net £575k to support moves to rejuvenate the historic building by returning it to use as a performing and creative arts venue.
Finally Kirkcudbright ATown Hall will receive £969k to transform it into a new art gallery, providing a new home for the council's collection of paintings, drawings, furniture, photographs and ceramics.
Colin McLean, head of the HLF in Scotland, said: "Cultural venues have a hugely important part to play in the life of our communities. They are held dear in our hearts as they are interwoven with the history and cultural traditions of a place giving it a unique sense of identity. They have delighted, educated and entertained audiences throughout the years and continue to do so. They also inspire and involve people of all ages in memorable and rewarding experiences which enrich their lives."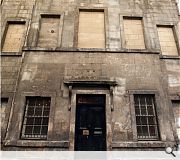 A rescue package for St Cecilia's Hall, the oldest purpose-built concert venue in Scotland, has been drawn up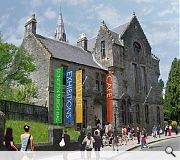 Dunoon Burgh Hall is in line for a makeover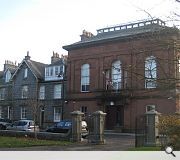 The future is looking bright for Kirkcudbright
Back to March 2014