Marriott select Aberdeen for Moxy Hotel roll-out
March 20 2014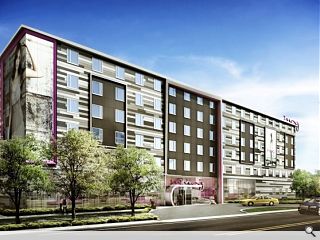 Aberdeen will be amongst the first in line for a new wave of Moxy Hotels to be opened throughout Europe after Marriott selected the city for a 200-bed venture.
Located within the ABZ Business Park the 3-star hotel brand will combine functional rooms with 42" TVs, computers and USB ports built into every room.
ABZ Development director, Paul Stevenson, said: "The Moxy brand is aimed at younger, value-conscious but technologically astute travellers and we are delighted Marriott and Inter Hospitality have chosen to locate one of the first UK hotels in Aberdeen.
"With a £13 million redevelopment of the airport terminal underway and passenger numbers forecast to grow by 20% over the next six years, we are doing our part to ensure that accommodation standards meet the ambitions of Aberdeen Airport and befit the city's position as Europe's oil capital."
A proposal of application notice for the £15m scheme has already been submitted, ahead of a formal planning application by mid-May. Completion is pencilled in for early 2016.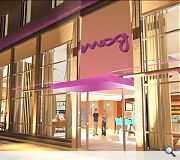 The scheme will join two others on the ABZ estate
Back to March 2014