Royal Edinburgh Hospital redevelopment moves on site
March 19 2014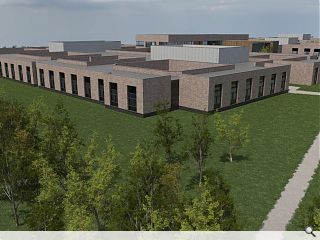 The Scottish Government has given its backing to NHS Lothian's Outline Business Case for the £48m first phase redevelopment of its
Royal Edinburgh Hospital Campus
, clearing the way for ground works to commence later in the week.
Archial NORR and ERZ have prepared a master plan for the campus for the delivery of an adult acute mental health inpatient service, Intensive Psychiatric Care Service (IPCU) and brain injury unit on the site.
David Small, chair of the Royal Edinburgh Hospital project board, said: "This is a very exciting step in the development of this project and we are now within sight of construction beginning later this year.
"The next step is the process is the development of the Full Business Case which we anticipate submitting for Scottish Government approval in September this year."
Phase one of the new mental health facility, undertaken in partnership with Hub South East Scotland and Morrison Construction, will complete in 2016.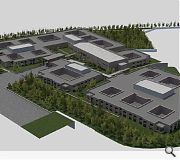 New mental health facilities will take the form of three brick and render pavilions connected by glazed elements
Back to March 2014