GRAS Studio create mobile 'maker library'
March 4 2014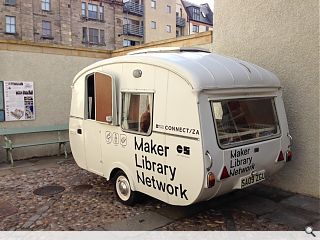 GRAS Studio has created a mobile maker library in Edinburgh, part of the Maker Library Network, by converting a disused caravan to house a library, exhibition room and workshop.
Commissioned by the British Council for its Connect ZA programme the caravan will tour the UK and South Africa throughout 2014 and 2015 to create connections between young creative and audiences.
Stuart Falconer, architect at GRAS, said: "Through the week we're hosting a series of workshops / collaborations and demonstrations focused on explorative making using readily available building materials.
"On Thursday for example we're trialling an idea which takes the principles of Himmeli, a Scandinavian tradition of making decorative structures using straw and thread, and enlarging it to an Architectural scale, using scaffolding and climbing rope. The hope is that we can develop a system for erecting versatile, and very low cost structures anywhere people can get access to scaffolding and rope."
GRAS is collaborating with Maklab in Glasgow, Makerversity in London and Guild in Cape Town as part of the Indaba Festival.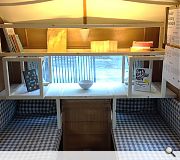 The maker library is based at GRAS's Edinburgh studio but will also travel the country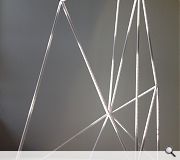 This model mock-up illustrates the versatility of scaffolding and climbing rope
Back to March 2014