A-listed Kirkcaldy linoleum factory to be demolished
February 20 2014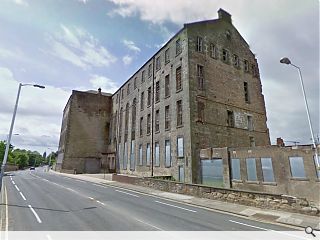 The world's oldest linoleum factory, an A-listed edifice in Kirkcaldy, is to be demolished after its owner Scottish Enterprise failed to find a buyer after over two decades on the market.
As a result the property will be razed over a two month period despite its contribution to the industrial history of Fife.
Last occupied by Forbo-Nairn in 1984 the property has lain derelict ever since, falling into an ever deteriorating state of advanced decay.
Historic Scotland granted the demolition order last year after agreeing that re-use of the 120 year old building wasn't economically viable.
Back to February 2014