Building Design goes web only as print publication comes to an end
February 6 2014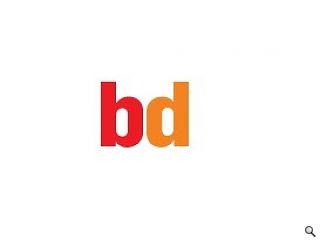 United Business Media, publisher of trade magazine Building Design, has announced its decision to cease publication of its print edition within weeks in order to focus solely on online output – together with BD stable mates Building and Property Week.
Launched in 1970 by Morgan-Grampian the tabloid-style weekly prospered through the 1980s but in later years struggled to adapt to new technology and internet job advertising, forcing it to end its free distribution to all UK architects, shrink its pagination and embrace a paid subscription model in September 2010.
Speaking to Urban Realm freelance architecture critic Peter Wilson commented: "I think this was inevitable - the decision to make BD a subscription based publication was always going to end in tears. Quite why the proprietors thought that a weekly that was read and respected by just about everyone in the UK architectural profession (it went out free to the best part of 30,000 registered architects) would suddenly stump up real money for it – especially when their own businesses were under sudden and excessive financial pressure - was hard to take seriously. There was no way that they would find even a fraction of the profession willing to pay for subscriptions – or that these subscriptions would compensate for the almost total disappearance of advertising revenue that followed the collapse in the construction industry as a result of the economic downturn.
"The challenge for BD now is how to get people to spend time looking at the online version, since if they don't there is precious little chance of the publication generating any advertising revenue at all. Like so many in the printed publication business, they are tied to a specific audience and this market has had time to move on. I can safely predict that generating subscriptions for a web-only version of BD will be like pushing a very large rock uphill. That said, BD's never-likely-to-work financial model is not alone – whilst it was always a subscription-based journal, AJ also appears to be not long for this world unless it can develop a better business model - what is the point of daily 'teaser' email updates that are not accessible by non-subscribers? Hardly an encouragement to do so. Both weeklies have been notable for the ever decreasing number of pages in every issue – and the diminishing amount of material that is not London–centric, the latter a direct consequence of being unable to finance contributions from non–core staff. Building may pick up some additional business were either to disappear, but not significantly unless it broadens its editorial approach to include material of interest and relevance to architects.
"If either BD or AJ are to survive, they would do well to look at the business models of US magazines like Dwell – it has a huge subscriber base, due in part to its extremely low subscription cost ($19 per year). It's extremely well designed with excellent, inspirational contributions and light years away from the weekly reporting of RIBA Council mitherings and its irrelevant disputes with ARB that are to be found in BD and AJ. Similarly Architectural Record – its daily news email are completely accessible by non-subscribers and it too has a very low subscription cost. At the end of the day, however, content is king – nobody nowadays is going to give up valuable time to read – or even peruse - either hard copy or online publications unless there is seriously attractive material to be found within. What has also been clear is that the financial traumas they have been going through has caused them to lose touch with their audience and to continue to support tired formats – and tired writers.
"As regards debate and the possible limitation thereof if either weekly goes to the wall – other avenues are already out there. Professional networks like LinkedIn and specialist blogs generate considerable feedback (although not always either accurate or intelligent, people can choose to participate or not)."
Back to February 2014