Travelodge to press ahead with £12m Glasgow hotel
February 3 2014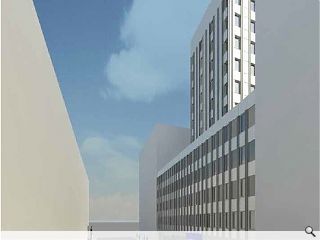 Travelodge has announced it is to go-ahead with a £12m hotel on Glasgow's Queen Street as part of a UK wide expansion drive which will see 15 new hotels open this year.
This forms part of a strategy to move away from roadside branches to more city centre and leisure based facilities and will continue the roll-out of more contemporary room styling demanded by customers.
Designed by Aedas this will entail
refurbishment of Charlotte House
to provide 171 bedrooms; including a full external reclad.
Travelodge chief executive Peter Gowers, commented: "2014 marks the next stage on our journey to build a new Travelodge that is Britain's favourite hotel for value. During the last year we modernised more than 200 of our hotels across the country and we are on schedule to transform the majority of our portfolio by this autumn. With this further investment in new hotels, we're delighted to be expanding into great new locations where our customers want to go, for both business and leisure."
The new hotel will welcome its first guests by the end of the year.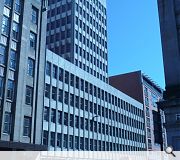 Contractors are already on site at Charlotte House
Back to February 2014