Aberdeen International Airport announces £13m terminal redevelopment
December 5 2013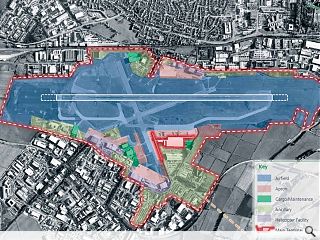 Aberdeen international Airport has unveiled plans for a £13m redevelopment of its main terminal building to provide a new security area, expanded baggage reclaim and additional shops and restaurants.
Timetabled for delivery by 2017 the scheme is the largest overhaul of the building since it was built in 1977 and has been necessitated by a rise in passenger numbers.
Airport MD Carol Benzie said: "Whilst work has already begun to enable this project to start, the bulk of work on site will be visible from the third quarter of 2014.
"We are working closely with local developers to create an airport city concept that will have our airport at its heart.
"We are working and engaging with local authorities and government to drive forward the local infrastructure issues. There are a lot of good things going on just now which demonstrates that this part of the country really does punch above its weight."
Back to December 2013