Edinburgh's Royal Botanic Gardens unveil Alpine glasshouse
November 28 2013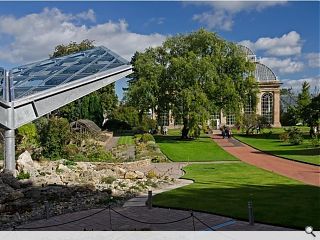 The first new glasshouse to be built in
Edinburgh's Royal Botanic Garden
for over 30 years has been unveiled by its architects, Smith Scott Mullan Associates.
Built to house and displays a variety of alpine plants it incorporate a planted rock form which extends into the surrounding landscape.
The design provides the plants with ideal conditions of light, ventilation and shelter and employs a striking form intended to be reminiscent of the jagged peaks of an alpine skyline.
This takes the form of a 7mk tall rhomboid of glass, Tufa and stainless steel which provides both an optimal climatic environment and structural drama.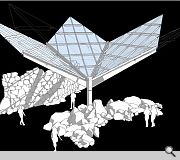 An area of 82sq/m is enclosed by the glasshouse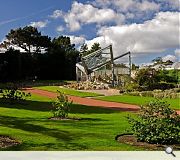 The dramatic form was dictated both by aesthetics and climate
Back to November 2013