'Crannog' style Mallaig village hall comes under fire
November 25 2013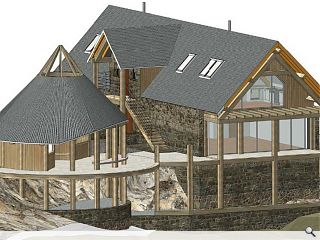 Proposals for a
new village hall in Mallaig
, Highlands, backed by Sir Cameron Mackintosh, have come under fire from villagers who claim the development will 'destroy' their village.
Mackintosh has agreed to stump up £750k to finance the scheme, which would entail demolition of the existing hall and its replacement with a new-build community centre styled on a crannog.
Designed by Nigel Johnston of Nevis Estate this would incorporate a new marina, shops, café and a private pier (for use by Mackintosh) the ill will has prompted the theatre director to pull out of the project altogether.
Those objecting to the scheme however complain that it will result in a loss of parking, increased noise, loss of an existing slipway and possible road widening.
A spokesperson for the theatre mogul remarked: "Unless there was strong support in the majority of the community, Sir Cameron would not proceed."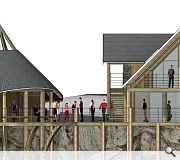 Locals fear the impact the development might have on the existing village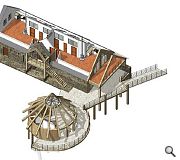 The new hall is modelled on an ancient 'crannog' style fortification - a circular loch dwelling built atop sunken wooden piers
Back to November 2013