RIAS dismiss 'flawed' George Square inquiry
November 18 2013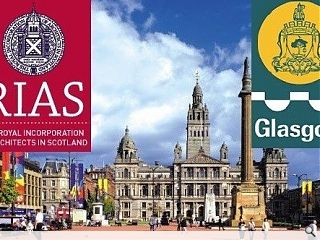 RIAS have called on the Public Standards Commissioner, Stuart Allen, to re-open an investigation into the bungled George Square competition - after revealing he had failed to interview any of the competition judges as part of his investigation.
Describing the report's findings, which cleared council leader Gordon Matheson of any wrongdoing, as 'flawed', RIAS highlighted a failure to cross-check evidence, factual errors and undue deference to evidence given by Matheson in reaching their own conclusions.
In a letter to Allen the organisation wrote: "Our conclusions are that the report lacks details, lacks investigation and that the conclusions are therefore of doubtful validity. It appears there has been a simple acceptance of what was said by Commissioner Matheson without any consideration of issues of credibility and reliability."
Commenting on the report RIAS Secretary, Neil Baxter, said: "This report ignores clear concerns about unfair treatment of local authority staff; failure to follow good ethical public standards and well established standing orders and legal principles.
"The Commissioner's decision also sends out a strong signal to those who witness wrongdoing and consider acting as whistleblowers. The message seems to be 'no matter what you are witness to, no matter how wrong you see it to be, no matter how your moral and ethical judgments are offended, if you say something you stand a very good chance of being ignored and after a cursory investigation it may well be you who is cast as unreliable."
RIAS ran the George Square design competition on behalf of GCC but have been at loggerheads with the authority ever since amidst claims that Matheson had pulled the plug on the £15m project when judges refused to back his preferred scheme.
The PSC
launched an investigation back in April
after both the architecture body and GCC's former chief architect contended that this stance put the authority in breach of procurement rules.
Back to November 2013