Industry review calls for creation of new construction adviser post
October 23 2013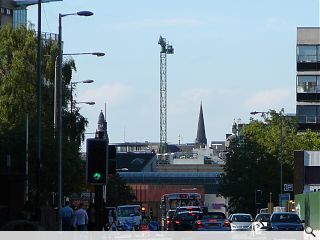 A Scottish Government backed review of the construction industry has called for the creation of a new post of construction adviser to provide a link between government and industry.
The newly published report urges such a position to be put in place in by April 2014 to identify improvements in efficiency, delivery and sustainability of construction.
Other key recommendations contained within the report include the trial of project bank accounts and for an update to the contractual terms between client and main contractor to specify fair payment terms for those in the supply chain.
Clients would also be beholden to the allocation of appropriate resources for contract management and the enforcement of terms and conditions. Measures to encourage participation of smaller firms would also be taken by publishing subcontractor opportunities on works contracts.
Vaughan Hart, managing director of the Scottish Building Federation, said: "I'm pleased to see the publication of this report and the recognition it gives to the crucial importance of the construction industry to Scotland's economy.
"I share the conclusion that improving the efficiency of construction procurement is a joint responsibility of industry and government and welcome the emphasis placed on promoting existing best practice."
Back to October 2013