Queen officially opens NHS Grampian emergency care centre
October 2 2013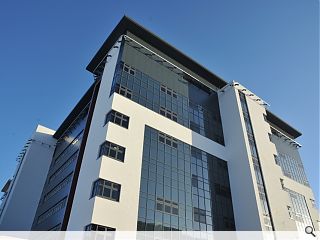 HM the Queen has officially opened NHS Grampian's new emergency care centre, following
admission of its first patients last December
.
The £110m Matthew Hay Building was delivered by Robertson to designs by Mackie Ramsay Taylor and offers a range of services including a minor injuries unit and out of hours care.
Arranged over 10 floors, each the size of a football pitch, the scheme contains a navigation troubling 1,450 rooms and enough plasterboard to clad the Empire State Building.
Bill Robertson, executive chairman of Robertson Group said: "To have this landmark project opened by Her Majesty the Queen is a great honour for Robertson Group.
"The emergency care centre was a major project which we are proud to have delivered on time and on budget."
The final phase of the project, which includes a therapeutic roof garden, is expected to be complete by Spring 2014.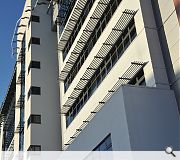 31,800 separate items of equipment had to be installed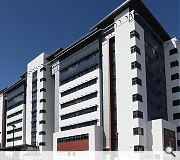 patients and visitors will soon have access to a private roof garden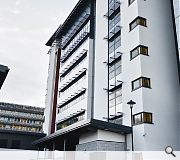 The scheme is named in honour of Matthew Hay, Aberdeen's medical officer between 1888 and 1923
Back to October 2013