Dundee care home initiative nets £1.3m funding
September 4 2013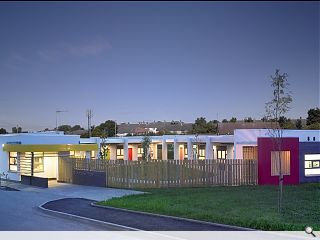 An initiative led by the University of Dundee, in partnership with Collective Architecture, to improve the design of care homes has received £1.3m of funding from The Built Environment for Social Inclusion in the Digital Economy.
This forms part of a wider funding round of £8m which will collate the views, experiences and even the brain wave patterns of 5,000 people to help shape the future design of towns and cities to meet the needs of older people.
Examples of the areas of research which are set to benefit include the impact of busy roads on the disposition of older people to walk and cycle; as well as brain scan data from people immersed in different environments to gauge their perceptions.
Professor Vicki Hanson of Dundee's School of Computing, said: "With changes in population demographics resulting in a growing number of care homes, economic, health and ethical considerations demand that attention be directed to effective means of creating an enabling built environment to provide older adults with healthy and socially fulfilling lives.
"Our research will address a significant knowledge gap focussed on measures to mitigate problems and enhance the experience of older people within the built environment."
Back to September 2013