Construction commences on Brodick Care Home
|
Send to friend
September 4 2013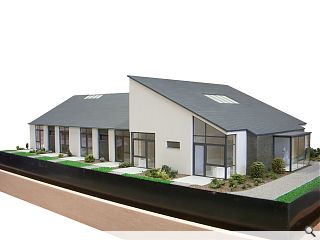 Kier Construction has moved on site of a £5.7m care home in Brodick on the Isle of Arran on behalf of North Ayrshire Council.
Designed by McLean Architects the scheme will replace the existing Montrose House and Stronach day services and will offer 30 residential spaces as well as a resource centre to support older people wishing to remain in their homes.
The first project to be carried out under Hub South West it will feature natural stone walling alongside ensuite bathrooms and private access to secure gardens from each bedroom.
Cllr Anthea Dickson, cabinet member for social services and health at North Ayrshire Council said: "This is a significant investment and demonstrates our commitment to provide the best possible care for our older people.
"One of our key priorities is support for older people to stay in their own homes for as long as possible. The development of a new resource centre at Montrose House will enable us to focus on assisting those residents who can, with support, stay in their homes, while the new care home will provide improved residential care for older people on the island."
Completion is penciled in for September next year.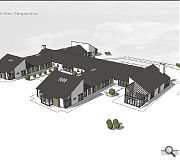 hub South West comprises a partnership that includes North Ayrshire Council, the Scottish Futures Trust and a consortium of private sector firms
Back to September 2013