UK construction output forecast to grow 2.2% in 2014
August 5 2013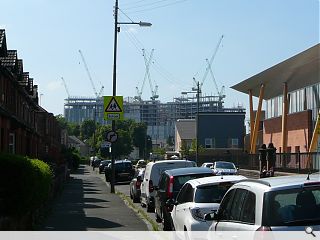 The latest survey of the UK economy has painted a brightening picture of the hitherto struggling construction sector, predicting growth of 2.2 per cent in 2014 and a robust 4.5 per cent in 2015.
Collated by the Construction Products Association the rosy prognosis hinges principally upon private housing for the short term, with infrastructure adding to the mix later in the medium term courtesy of a 41 per cent increase in rail expenditure by 2016 and a whopping 89 per cent leap in energy investment by 2017.
Despite the seemingly good new however the CPA warn of continuing regional disparities, with London and the South East powering ahead whilst much of the rest of the country languishes in the doldrums.
CPA economics director Noble Francis commented: "The industry has suffered greatly over the past five years and earlier this year saw its lowest levels since 2001. Even with growth in the second half of this year, output is set to fall 1.5% for 2013. However, our forecast is for construction to recover from 2014. Growth over the next 12-18 months is predominantly due to a surge in housing sector activity, which is benefitting from the Help to Buy scheme.
"Help to Buy has clearly stimulated demand and led to increasing supply from housebuilders. We forecast housing starts will rise 39% by 2015."
Back to August 2013