National Conservation Centre secures funding
|
Send to friend
August 2 2013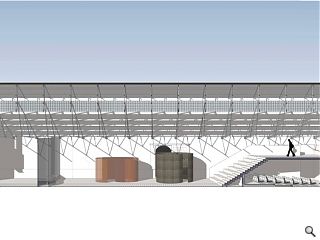 Historic Scotland has announced that the Heritage Lottery Fund has agreed to provide £3.5m in funding toward the National Conservation Centre, an £8.4m facility in Stirling dedicated to traditional building techniques.
Leading by example it will be built within an historic engine shed within the developing Forthside district of the city, formerly part of the MoD's estate, and has been designed in-house by a team of Historic Scotland Architects.
Once operational the centre will undertake research and promotion of traditional materials, skills and techniques with particular emphasis placed on training a new generation of young people in the care of historic buildings.
Colin McLean, head of the HLF in Scotland, said: "The National Conservation Centre will become a centre of excellence for the hundreds of thousands of historic buildings which form part of our everyday lives as shops, banks and homes.
"Tradesmen and professionals will have the opportunity to learn the skills and techniques required to care for them, and to find out about the latest research and its implications, while the centre will help the public to understand the need to maintain historic buildings. The NCC will also be a showcase for the development of new digital technologies to scan and record historic buildings, helping to raise Scotland's international profile as a leader in digital conservation."
Historic Scotland will now proceed with a stakeholder engagement process before moving on site.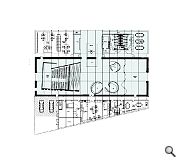 Stirling Council hope the deal will lead to the city becoming a centre of excelllence in conservation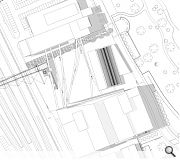 £3m of funding will also be provided by the Scottish Government's Young Scot Fund, leaving a £1.9m gap that could be plugged by a European Regional Development Fund grant
Back to August 2013