Report warns seaside towns are becoming 'dumping ground' for the vulnerable
|
Send to friend
August 5 2013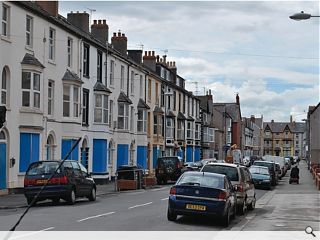 Britain's fading seaside towns are increasingly becoming 'dumping grounds' for the vulnerable as benefit claimants of working age are pushed out of the cities to the coast, according to a report compiled by the Centre for Social Justice.
Turning the Tide cited a vicious circle of 'poverty attracting poverty' in five towns; Rhyl, Margate, Clacton-on-Sea, Great Yarmouth and Blackpool where evidence of severe social breakdown was found.
This is manifesting itself in levels of school failure, teenage pregnancy, addiction, lone parenting, and worklessness which are comparable to inner city districts.
In Rhyl, North Wales, for instance the report quoted an Ofsted report which found that two-thirds of working age residents in one area are reliant on benefits, whilst separate figures show that 41 per cent of adults in Clacton have no qualifications.
These problems are exacerbated by the prevalence of houses in multiple occupation, which are attractive to people living on very low incomes and welfare.
The report notes: "Whilst each town has its own particular problems, a recurring theme has been that of poverty attracting poverty. As employment has dried up, so house prices have fallen and so less economically active people such as single parent families and pensioners have moved in, seeking cheaper accommodation and living costs."
Commenting on these findings Christian Guy, CSJ director, said: "Living standards in some of the UK's best known coastal towns have declined beyond recognition and locals are now bearing the brunt of severe levels of social breakdown.
"We have found inspiring local people, services and charities working hard to turn things around, but they are struggling to do this alone.
"Some of these areas have been left behind. We must ramp up efforts to revive Britain's coastal towns, not just for visitors but for the people who live there."
Back to August 2013