National Avian Research Facility phase two breaks ground
July 23 2013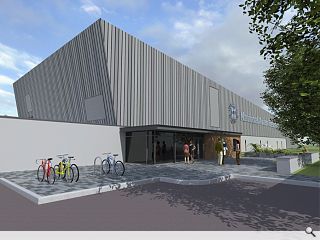 The second of two new buildings together constituting the National Avian Research Facility has commenced construction at the University of Edinburgh's Easter Bush campus.
Miller Construction will deliver the £14m centre, which will provide scientists from the Roslin Institute and its partners with the facilities they need in order to make improvements to poultry production through the study of avian biology, genetics, infection and disease.
Funded by the Biotechnology and Biological Sciences Research Council, the Roslin Foundation and the University the scheme will augment a number of recent additions to the campus; notably the new
Roslin Institute
itself.
Construction work is scheduled to complete in September 2014.
Back to July 2013