Damning report lifts lid on Aberdeen's Capital of Culture failure
July 19 2013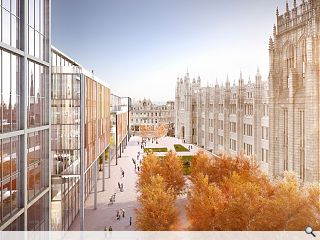 Aberdeen's effort s to sell itself on the national stage as a cultural tour de force have backfired after UK City of Culture 2017 judges rationale for overlooking the north east city during the shortlisting process were made public.
The panel, headed by Phil Redmond, chair of National Museums Liverpool and including the likes of VisitScotland chief Mike Cantlay, dismissed Aberdeen's bid for its lack of a 'coherent vision' and 'limited' cultural and artistic expertise.
That decision saw the city, for all its oil wealth, fail at the first hurdle in
competition with the likes of Dundee, Leicester, Hull and Swansea
– all of which were deemed to have a stronger cultural and artistic presence.
Regeneris Consulting, which collated judges feedback for its own report, observed that Aberdeen currently lacks a 'wow factor' and suffered from the shallow depth of its cultural offer.- problems exacerbated by an absence of passion or a compelling case.
The report said: "Despite the potentially compelling need and offer of Aberdeen's bid, it does not deliver a compelling case in terms of vision or deliverability.
"The vision and step changes lack coherence and fail to give a clear picture of the difference that UK CoC would make for Aberdeen and the artistic programme lacks depth and sufficient wow factor at this stage, despite the very significant budget potential."
It wasn't all doom and gloom however with the report stating that the city could be a 'strong candidate' in future years.
Deputy Council leader Marie Boulton responded: "I think we have got a cultural organisation that runs through this city, but it has always been underground because it has always been overshadowed by the economic development in this city.
"We want to know where we are going wrong so we can actually get it right."
Back to July 2013