Housing plan submitted for former Eastern General Hospital
July 11 2013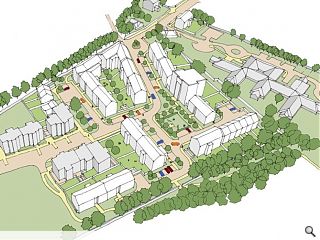 Hillcrest Housing Association have
submitted plans drawn up by Smith Scott Mullan Associates
for the development of 155 new homes at the former Eastern General Hospital, Edinburgh.
Built in 1906 the B listed main administration block was demolished following a fire but the remaining C listed Chapel and Matrons House will be incorporated into the plans as single dwellings.
Elsewhere new build properties ranging from three to six storeys will be built in the former hospital's grounds including a row of six townhouses and a feature flatted block.
A central public space will be incorporated at the schemes heart to create a focus for the developing residential area.
Predominantly clad in facing brick, with render used for a proposed feature block, the properties are intended to mesh in with other recent residential developments in the area.
It is anticipated that construction could commence by 2014.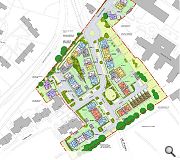 A network of new streets and green spaces will knit the scheme into the surrounding area
Back to July 2013